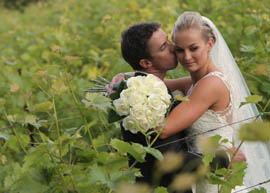 Wedding Expo 2014
Tamborine Mountain Weddings Group are hosting their SUMMER WEDDING EXPO 2014
Free entry.
Come and meet all our local wedding service providers and check out the scores of gorgeous wedding venues on the Mountain.
We have it all; large and small, fabulous gardens, panoramic views, on the river bank, real castles, wineries, vintage hotels, quaint little churches, rain forest hideaways… something for everyone.
Sunday February 23rd 2014
10:00am to 3:00pm
Venue: Vonda Youngman Community Hall
Address: 2-4 Knoll Rd, North Tamborine.
See here for more details.
Also check out Tamborine Mountain Wedding Group on Facebook