Beautiful Tamborine Mountain
www.tamborinemountainweddings.net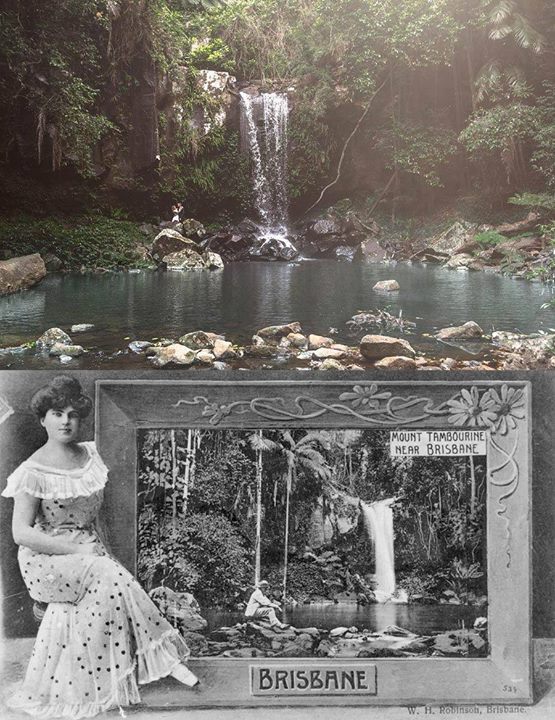 I am sure you have heard the phrase Timeless Beauty! I think it is a perfect way to describe Mt Tamborine.
The top photo was taken in December 2018 while the bottom image, according to the clever researchers at Tamborine Mountain Wedding Group, was taken in around 1891.
Despite nearly 130 years separating the two photos, Curtis Falls has remained largely unchanged. Much of Mt Tamborine is like this.
Unspoiled rain-forests, pure waterfalls and views on both the coastal and interior sides of the mountain certainly make Tamborine Mountain a photographers paradise.
Boasting over a dozen wedding venues and a plethora of accommodation options, Mt Tamborine is one of the most popular wedding locations in Queensland.
If you know someone getting married, perhaps mention that the Tamborine Mountain Wedding Group is holding its 20th wedding expo in July!! With over 50 members this group is the longest running wedding group in the country!
Hope you are having a great weekend!
Steve.